Posts

293
Karma

254
Awards

2
CFB Career

Florida State Seminoles - (2020-Present)
NFL Career

Kansas City Chiefs Owner/GM - (2020-Present)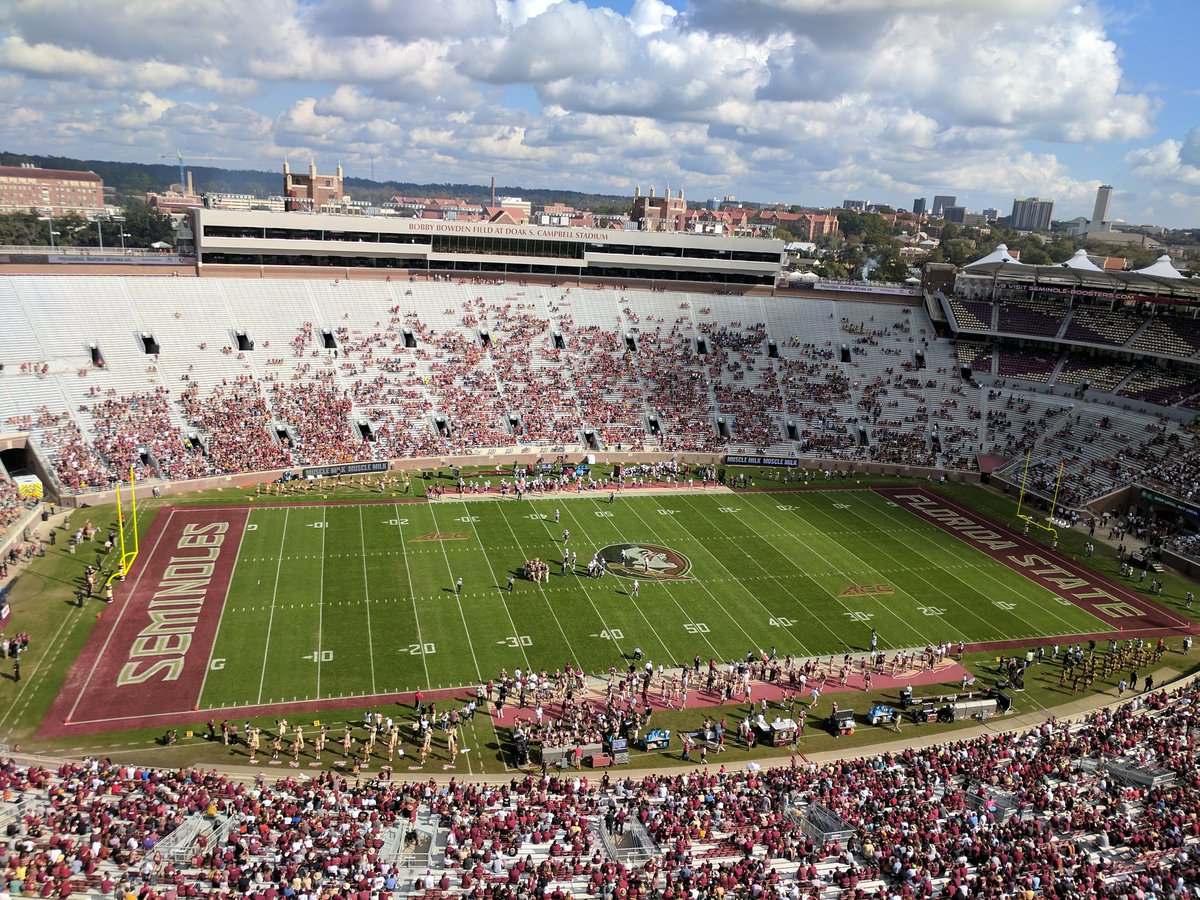 Tallahassee, FL
The sun's shining. It's a new day, it's a new dawn, and we're feeling good.
Today it's all change in Tallahassee. The Florida State Seminoles have officially announced Coach Kirby as the new lifeblood of the team. The new chief in town. The new leader of this pack.
So, who is he you may ask? Well, here he is, live and exclusive, for all you Noles fans across the
GLOBE
.
"When the guys in charge came calling, it was an easy decision for me. Y'know, either keeping playing with myself at home watching Love Island every night, or come coach in Florida, for the team that I love, in the state that I love. It was a no brainer. I mean come on, did you see the final? I can't believe Amber and whatever his name is won!"
A reporter from the Florida Sunshine Times jumps up with his hand in the air. He's clearly never done this before. Coach Kirby nods his way, to entice the question... "Tell us Kirby, what experience do you have coaching?!"...
After taking a sip of his Yorkshire Tea (that's right, he brought a suitcase full with him), Coach Kirby smiles and responds to the eager, young reporter.
"Son i'm not going to pussy foot around. I've not really done this before at this level. I'm a rugby man, a real brute. My team will reflect that. Have you seen Christian Wade for the Bills? Have you seen that sh*t? Two touches, one TD and almost another. That's what us rugby folk do. We smash. My team will basically be a field of Christian Wade's. Unstoppable we will be, absolutely unstoppable."
Coach Kirby is a born and bred Londoner, a proper Englishman. Although he does indeed have family in Florida, his accent is proper naughty. Pwopa! It takes this young reporter a minute to process what Kirby had just said. An awkward silence turns into an extremely awkward one.
"The first thing i've noticed round here is the food in the stadium is diabolical. Where are the Pukka Pies? Where is the Bovril? I tell you now, this will be changing. I want Pukka Pies and Bovril. You will all thank me later, trust me ladies and gents, you'll thank me later. Gimme them Pukka Pies."
Just as he was about to get up and leave, Kirby turns to the microphone and gestures with his hands a "4" sign. Is this a pathetic attempt at a gang sign? Or is he implying he has four more things to say?
"I got four sentences for you guys. My team will cheer it. I will cheer it. And we will abide by it. CLEAR EYES, FULL HEARTS, CAN'T LOSE!!"
Coach then proceeds to "mic drop" the air, and swiftly exits the stage. The crowd is left in shock, not just at his exit, but at the fact he thinks
"Clear Eyes, Full Hearts, Can't Lose"
is four sentences. They must teach them differently on the other side of the pond...
#GoNoles