Posts

293
Karma

254
Awards

2
CFB Career

Florida State Seminoles - (2020-Present)
NFL Career

Kansas City Chiefs Owner/GM - (2020-Present)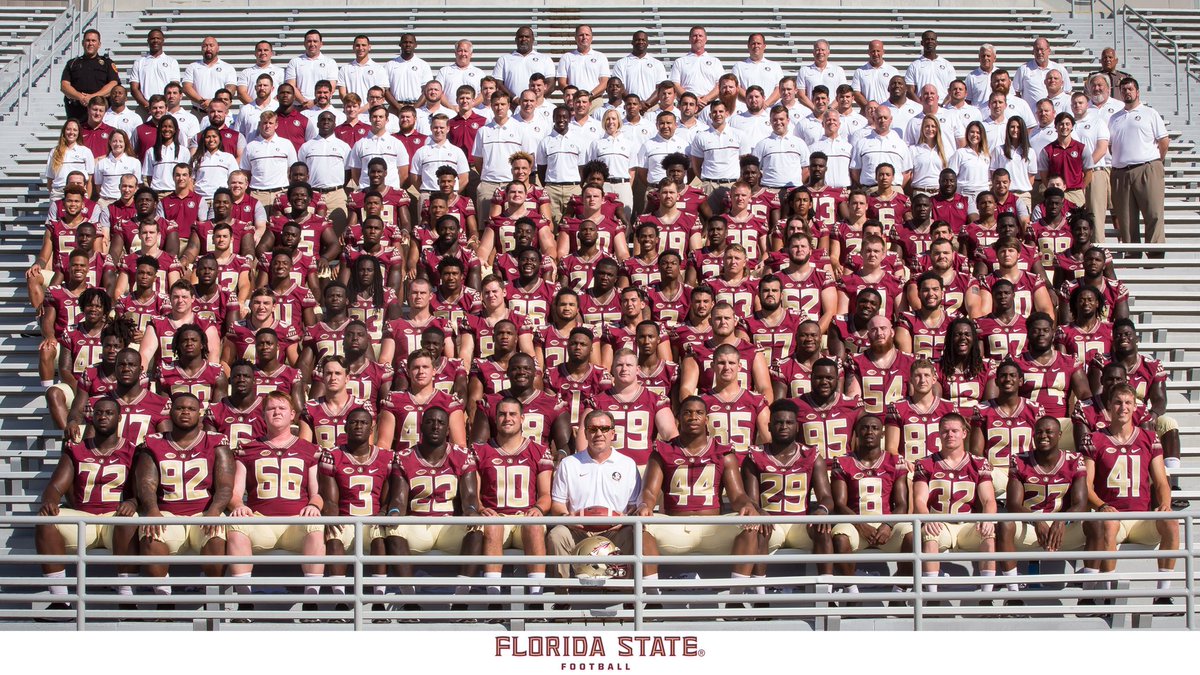 ​
Tallahassee, FL.
College Football is officially a "thing". After years of deliberation, the SFA finally announced that an agreement has been put in place, and college programs across the country have been popping up in anticipation of the inaugural season. We announced recently that it would be Coach Kirby that will be leading the troops into battle for the first time here at the Doak Campbell Stadium.. well, we now have the opportunity to announce the initial roster to one and all, and boy, we are excited!
Here are our top players to highlight for this upcoming debut season, followed by a quote from the Coach about his thoughts on this player:
QUARTERBACK
MATT HOWARD
6'1"
SENIOR
POCKET PASSER
GRADE:

A
"This kid has some serious zip in his arm, but moreover he is an intelligent dude. He loves the game of football and if he gets time in the pocket, he will literally pick your team apart. He has already demonstrated his leadership skills both on and off the training ground, and I am so excited to see him run this offense for his Senior year. My only regret it that unfortunately this will be his only year of eligibility before he undoubtedly goes Pro. He will be mentoring Kelly Jarwin, who will be redshirting his Freshman year and will then likely take over from Howard when he finishes up after this season. Howard is an elite passer, and he will be the spearhead to this team going places this year."
WIDE RECEIVER
TREY WOOTEN
6'0"
SENIOR
SPEED RECEIVER
GRADE:

A
"To every Ying, there is a Yang. Meet Trey Wooten, the man that will be Matt Howard's best friend for this inaugural season. The two go together like salt and pepper. I have never seen a player that is quicker in an open field sprint that Wooten, but he isn't just raw pace, this kid has serious game and football IQ. He knows routes, and can catch for fun. It's going to be thrilling watching these two guys link up throughout the season. Honestly, i'm so excited."


TIGHT END
D.J. NEVERAUSKAS
6'3"
SENIOR
VERTICAL THREAT
GRADE: B
"D.J. is just such a fun athlete go about his every day business. He honestly is a pleasure to work with and i'm really excited to see the numbers he can put up this year. A lot of the time you find with Vertical Threat Tight Ends that they lack in the other aspects of the game, namely the blocking side of things. However, D.J. is a very well rounded prospect that can literally do it all. His biggest asset is his speed, and his catching in traffic. I am confident that D.J. will be one of the leading receivers on the team this year, especially with Howard throwing to him."


RUNNING BACK
YACKSEL KNOX
5'11"
SENIOR
BALANCED
GRADE: A
"Oh baby, did the football gods bless us with some talent on offense or what?! I can confirm that Knox will be our starter this year at tailback. We'll be sitting Clayton McGee for his Sophomore year, purely because he just isn't needed this year, and it preserves a year of his eligibility. Knox is just a do it all back. He has zero weaknesses, and i'm confident he is going to absolutely destroy his opposition. He's quick, he's strong, and his ability to find the gap has seemed, to this stage anyway, second to none."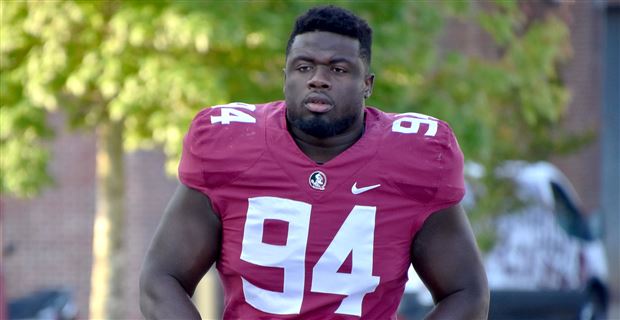 DEFENSIVE END
ALEX TAIJERON
6'6"
JUNIOR
SPEED RUSHER
GRADE:

A
"I said to my new coaching team before we started recruiting kids that I wanted to get a guy on the edge that literally makes the other team sh*t themselves as they line up opposite him. There is absolutely no doubt in my mind that we achieved that with Alex. He is already nicknamed "The Terminator" by his teammates and it's because he is literally unstoppable. His pass rush is at an elite level already, and the best part about it? He's only a Junior. Watch out for The Terminator folks, because he's about to scare his fair share of quarterbacks into submission."


DEFENSIVE END
HUNTER SUH
6'4"
SOPHOMORE
SPEED RUSHER
GRADE:

B
"Suh is one hell of a prospect, and he's going to be the second part of what I believe will be the best pass rushing duo in the entire college football world. Suh is like a younger version of his compatriot Taijeron. He is agile, strong, and loves nothing more than putting the quarterback on the floor. He's only a Sophomore which means he has three seasons of eligibility remaining. I am scared to see just how good this kid will be in a year, or two. He is one of the best pass rushing young prospects in the game."
​