Season One of the MFN NFL is fast approaching. Pre-season is in the books, and now all we have to do is set our depth charts, dial in the playbooks, and wait for war to begin on Wednesday. We had a whopping
SIX
teams go unbeaten in pre-season (yes, this includes you Cincinnati, you AI controlled team of losers with your tie games), and on the other side of the spectrum, there were four teams that went winless. If pre-season is anything to go by, and I am airing on the side of caution, then there are a few clearly dominant teams in both the AFC, and the NFC, although if you dive in a bit deeper and watch some other teams matches, you'll see that there are definitely a couple of dark horses in there to watch out for.
So... what i'm going to do, is i'm going to break down each division... i'm going to give my predictions for each division, conference, play-offs and the all important Super Bowl, and then finally i'm going to release the results of the survey which a lot of you responded too (
muchas gracias
).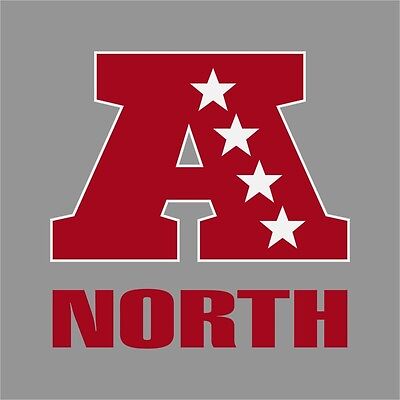 The AFC North had an interesting pre-season, for sure. The Bengals, one of only two AI controlled teams in the league, surprised me and i'm sure many by going unbeaten with a 3-0-1 record. If you dive into the Bengals games though, man it was rough. They had a lot of close games and their numbers offensively were not eye flattering. Quarterback William Leu did very little and I think they are a smoke screen team to be honest. I personally see the Steelers as a much more well rounded team, lead by surprising pre-season maverick quarterback Harold Cheever, who despite throwing for over 1000 yards (almost 300 yards more than second place), he had more picks than touchdowns. The Browns look good, and although their pre-season was rather underwhelming, I see their roster as a threatening match up for a lot of teams. Their secondary is one of the best in the league led by Billy Carroll, and in Tomlinson they have a reliable quarterback running the show. I'm not quite sure what to make of the Ravens at this stage, as they have a supreme offensive line, and should be a great run first team, but they just aren't. Not yet anyway. I think they are very young, and so are probably a season or two away from contending.
Player to watch
Wilford Beams, RB, BAL
As mentioned, the Ravens offensive line is elite and definitely their strongest area of the team. Beams is a stud of a running back in the early stages of his career. It'll be really interested if, when healthy, he can put this offense on his back and carry the team to a few wins. I think for the Ravens to be remotely competitive, Beams is going to have to have a standout year... and it's definitely possible.
Kirby's final standings prediction
1. Cleveland Browns
2. Pittsburgh Steelers
3. Baltimore Ravens
4. Cincinnati Bengals
Final verdict
I know what you're thinking... the Bengals went unbeaten and you have them coming last?! How?! It's simple, I think they are over rated at this stage and I think that once the human coaches, who I know are good coaches, get to grips with things fully, they will have the Bengals number. I think the Browns are the most well rounded team in the division. Second is a toss up for me but I side with the more experienced team in the Steelers to nab second. I'm expecting the Ravens to have a couple of big upset wins this season, paving the way for their future success in the league.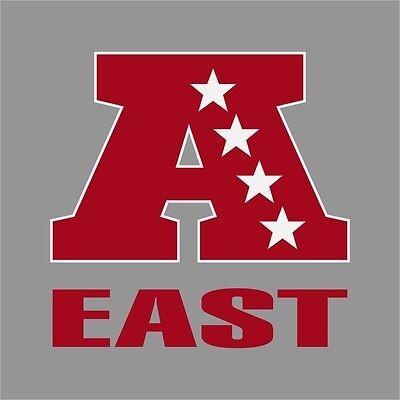 Ahh, the AFC East, my home. How nice it is to preview you. Already being labelled by some the trashiest division in the league, it pains me to say that all four teams in the East had a losing record. Now, on first glance, panic buttons set in. But let's remember guys, this is pre-season and multiple teams pulled their starters at different times to their opponents. That said, two of the four teams I mentioned at the start that hadn't won a game came from this division, so I think it's a fair statement to say that the AFC East looks the most void of talent, at this stage. The Patriots have some talent scattered around, including a pretty adequate quarterback in Jason Daniels. The Monarchs (
my beloved Monarchs
) also have talent scattered around but are no doubt led by Norman Teller, arguably the best receiver in the league. I actually like the Jets' defense but they seem so anaemic on offense that I worry for them in shootouts. And finally, Buffalo in my opinion are a bit of a sleeper team because they have some serious talent, and Andy Ng looks to be an extremely talented, young quarterback, but their secondary (or lack of one) is a real worry.
Player to watch
Andy Ng, QB, BUF
One of the hottest young talents at Quarterback will start under center for the Bills and I for one am excited to see how he gets on. I hope, for Buffalo's sake, that Ng and number one receiver Elvis Crone, can get the ball moving from the get go. If they perform well, then the Bills are definitely a dark horse for the division. If they struggle, then it's going to be a long season for the Bills.
Kirby's final standings prediction
1. London Monarchs
2. New York Jets
3. New England Patriots
4. Buffalo Bills
Final verdict
I really, really,
really
didn't want to pick my own team to win the division. I'm in a division that has three very talented coaches, and as you all know by now, coaching isn't generally my strong point. However, I think it's safe to say that as a whole the Monarchs' roster is the strongest, and most well rounded in the division, which is why I just have to put my team in top spot. The fact is though, the AFC East is the most wide open division in the league this year. Any of the four teams could come away winners and it wouldn't be a surprise, and so for that reason, it's going to be one heck of a division to be a part of and i'm super excited for week one to roll around!
The AFC South is exciting for a number of reasons. Firstly, they play host to the GOAT of the league, a dual headed monster named David Ross. Secondly, they have arguably one of, if not the, most talented quarterback in the league in David Hicks. Each team in the division, even the AI controlled Titans, look like a relatively solid outfit although I must admit, I think one team is slightly ahead of the pack in terms of talent, and that was reflected in pre-season. The Dolphins, although finishing 1-3, are probably going to be quite active and aggressive once the trade window finally opens, and rumours are even swirling that the great Ross may be on the block, after his woeful displays at Quarterback.
Player to watch
David Hicks, QB, IND
What a juggarnaught of an offense Indy looks to have. As if Hicks wasn't enough, he is also going to have two of the best receivers in the league to throw to. It's quite obvious what the Colts will be looking to do, and I can only wish opposing defenses the best of luck in trying to stop the air raid offense. Hicks can quite literally do it all. He has an arm, is accurate, and is very mobile. A true dual threat, his numbers this year should be filthy, and he should easily be able to carry this Colts team deep into the play-offs.
Kirby's final standings prediction
1. Indianapolis Colts
2. Houston Texans
3. Miami Dolphins
4. Tennessee Titans
Final verdict
Okay, i've picked another AI team to come in fourth place... guilty. I just have faith in Tuscan to get the Dolphins above them for third spot. The Colts, in my opinion, are one of the main contenders in the AFC, and i'm expecting them to have a very prolific season. Houston are a good team on paper but they fall victim to being in one of the best teams in the league's division. I think the Texans are absolutely in for a shot at the wild-card though, although it's more than likely going to be the 6th place wild-card, which i'll explain in my next division preview...
Our last division in the AFC to preview is the AFC West, and boy oh boy, is this division top heavy. It features arguably the top two teams in the AFC, and the race for this division is going to be undoubtedly the main highlight in the American Conference. The Chiefs and the Raiders both went 4-0 in pre-season, and combined they 216 points and only gave up 34 points. Insane numbers, and a testament to just how good both of these teams look. On this occasion, I don't care that it's "only pre-season"... clearly these two sides are absolutely stacked. Rounding out the division are the Chargers, and the Broncos, who to be fair, both have pretty strong sides on paper. San Diego's best players are on the younger side, and the Broncos don't have enough impact players to make them a genuine pre-season contender. The AFC West though, is clearly the cream of the crop in the AFC, and is going to be a battle within a battle with no easy games in division.
Player to watch
Richard Canfield, DT, SD
He's currently banged up a bit and is questionable for week one, however, Canfield is a vital part of this Chargers defense. When he is on the field the whole team seems elevated and it's going to be interesting to see the kind of season he has. He is very young, but already a household name in San Diego, and if this team is going to play tough and hold the Chiefs and Raiders down, Canfield is going to be a key part of the jigsaw puzzle. Let's hope he gets healthy as soon as possible so he can cleat up and take to the field.
Kirby's final standings prediction
1. Las Vegas Raiders
2. Kansas City Chiefs
3. San Diego Chargers
4. Denver Broncos
Final verdict
I think it's clear, at this stage anyway, that this division is a two horse race for first place, and a two horse race for third place. I have the Raiders coming out on top of the Chiefs, but I can easily see both teams winning 12+ games and i'd be extremely surprised if they didn't both make the play-offs. The Raiders just have a little bit more current ability in key positions which I think gives them the
very
slight edge. I think the Chargers are also just a bit more well rounded than the Broncos so I have them in third place. I think it's definitely possible that all four teams in the division win at least 6 games, that's just how talented of a division it is in my opinion.
AFC Play-Off Seeding Prediction
1. Las Vegas Raiders
2. Indianapolis Colts
3. Cleveland Browns
4. London Monarchs
5. Kansas City Chiefs
6. Houston Texans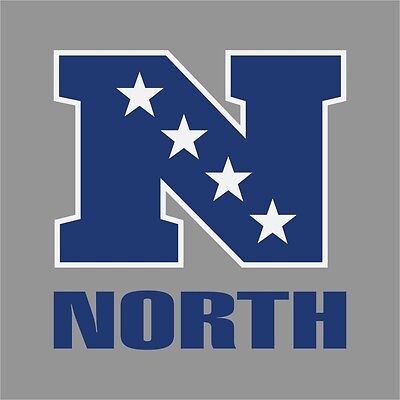 We move over to the NFC now where we start with the NFC North, land of the brave, world of the cold! This looks a very tough division to call because on one hand, you have a Lions team that didn't seem too impressive in pre-season but went 3-1. And on the other hand you have the Bears, who also didn't show much in pre-season, but features the number one overall pick in the Allocation Draft, Nathan Taylor, calling the shots at quarterback. And that's without mentioning the extremely well coached teams in Green Bay and Minnesota! This division, as I just stated, seems a coin flip, and could quite honestly be won by any of the four teams taking part.
Player to watch
Nathan Taylor, QB, CHI
I can't mention David Hicks earlier, without mentioning Nathan Taylor. The big debate before the allocation draft was who would Chicago opt to go with. They chose Taylor, who I had at the top of my QB rankings, and they will definitely be hoping he can carry them into the post season. The difference between Taylor's situation and Hicks' situation, is that Hicks has the far better receivers to work with, but the run game in Chicago should certainly aid Taylor. I think when all is said and done, how Taylor performs is going to dictate how the Bears get on this year. If I was a betting man, I wouldn't bet against him.
Kirby's final standings prediction
1. Chicago Bears
2. Detroit Lions
3. Minnesota Vikings
4. Green Bay Packers
Final verdict
I've gone back and forth on these predictions countless times. I've had Detroit top, Chicago top, and a real mixture. Ultimately, I can't bring myself to back against Nathan Taylor. He looks to be sure fire top two quarterback in the league, and how often do we see a top two quarterback flunk? Not too often, and I don't think this will be any different. Detroit, in my opinion, are a wild-card prospect, although as already mentioned, any of these four teams could finish in the upper section of this division without it being too much of a shock. All four teams look set to win their fair share of games too. Just an all around tough division with some great coaches involved.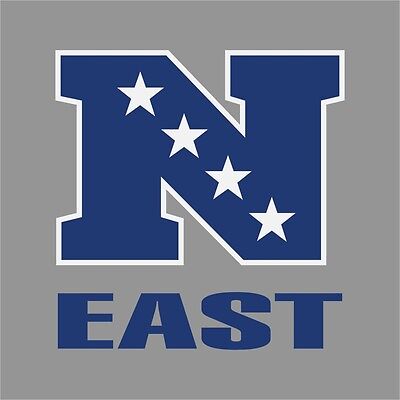 The NFC East reminds me of the AFC West, in the way that there are two clearly superior teams that look set to do battle. The Dallas Cowboys and the Philadelphia Eagles have absolutely blitzed the pre-season, with the Eagles in particular scoring the most points and giving up the third least. Was it just inferior competition though, that has created a smoke screen or two? Rounding out the division are the more than capable Redskins lead by young quarterback Molina, and the New York Giants that boast one of the best offensive lines in the league. The NFC East looks set to be a very entertaining division that may spring an upset or two along the way.
Player to watch
Art Morrison, RB, NYG
If the Giants are to win any games this season, they are going to need starting running back Art Morrison to really pull the strings. This team is built to pound the rock and Morrison, who is one of the premier backs in the league, should flourish with the offensive line play they should be able to generate. If Morrison goes down, or the line gets wounded, then it may get rough in New York pretty quickly... I do however think that Morrison is one of the favourites to lead the league in rushing come season end, and if he does, then who knows where the Giants will end up.
Kirby's final standings prediction
1. Dallas Cowboys
2. Philadelphia Eagles
3. Washington Redskins
4. New York Giants
Final verdict
The NFC East is wide open and I may be made to look foolish picking against the Eagles here but I want to go on record to say that I believe both Dallas, and Philly make the play-offs. Unfortunately, only one of them can win the division and I think the Cowboys are just a touch more well rounded. The dilemma I have here though is that both the Redskins and Giants have good rosters in their own rights, and the key aspect is, they both have clear identities. The Skins will be looking to lean on Molina as much as possible, which probably isn't a bad idea, and the Giants are going to run the ball down the throats of every opponent they face. That makes both of them dangerous opponents for anyone.
Onto the NFC South and this division features some real talent, in particular my number one rated player Julius Farris, as well as flashy quarterback Randal Benedetti who's entire family back in native Italy is most certainly in complete lock down at the moment. The Falcons dominated pre-season, going unbeaten which included an impressive narrow win over the highly rated Colts. They have quite a young team so to see them hitting the ground running right away is pretty exciting. The Buccs have the aforementioned Farris spearheading their defense, but they also boast a pretty well rounded offense. The Panthers have some playmakers, in particular running back Joseph Matthews that
had a 108 (yes, ONE HUNDRED AND EIGHT) yard kick off return TD
in week 4 of the pre-season. The Saints had a really rough pre-season but have one of the top running backs in the league in Dickson, and a pretty well rounded defense so I anticipate an upturn in fortunes.
Player to watch
Julius Farris, DE, TB
Come on... you knew it was coming. Farris is one of my favourite players in the league and if the Buccs are going to do anything this year, they need him to be an absolute menace at the line of scrimmage. His pre-season was actually quite poor, only generating one QB pressure and one total tackle, so that simply has to improve. I'm sure it will though, Farris is an absolute beast of a man and he is a heavy favourite to lead the league in sacks come the end of the season in my opinion.
Kirby's final standings prediction
1. Atlanta Falcons
2. Tampa Bay Buccaneers
3. Carolina Panthers
4. New Orleans Saints
Final verdict
I'm sorry guys, but I can't bring myself to pick against the unbeaten Falcons until proven otherwise. I think the Buccs will push them close, but ultimately this year the Falcons will have just slightly too much for Tampa Bay. I have the Panthers coming in third place, with the Saints in last but I think both teams will have a few surprising wins because their rosters aren't bad, just look underwhelming slightly compared to the top two teams. I think Atlanta have a real shot to go deep in the play-offs although there is a lot of football still to be played so time will tell if they are pretenders or not...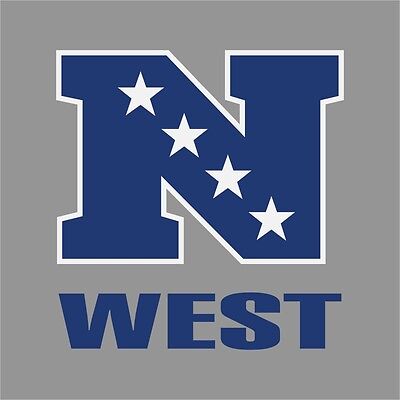 And so it brings us to our final division. Last, but not least, is the NFC West. It's clear in the pre-season that the top two teams, at this stage, look to be the Cardinals, and the Seahawks. Both teams have very well rounded rosters and look set to battle for the honours of the West. The Cards are more of an air assault team, while the Seahawks look like a team that will lean more on Michael Huson, and for good reason. The Rams and Niners round out the division. Los Angeles are a defensive minded team while the Niners, admittedly had a rough pre-season, but also have a pretty reasonable defense on paper. I think there could be multiple play-off teams from this division, and it really is a coinflip picking who comes out of it on top.
Player to watch
Michael Huson, RB, SEA
The league leader in rushing touchdowns in the pre-season, Huson looks to be a breakout star for Seattle. He is a dynamic back that has an eye for the big play, in particular
this 70 yard touchdown in week one of pre-season
. Seattle, although a team with a very high rated quarterback and two stud receivers, seem committed to the run, and why wouldn't you when your back is averaging just shy of 5 YPC. If Huson goes well, I expect Seattle to be a legit contender.
Kirby's final standings prediction
1. Seattle Seahawks
2. Arizona Cardinals
3. Los Angeles Rams
4. San Francisco 49ers
Final verdict
Ultimately I think this division will come down to Seattle being a bit more dynamic of an offense. They can beat you through the air, or they can beat you on the ground, and so gameplanning against them is going to be tough. The Cardinals have a fantastic roster but their lack of a true running back threat will ultimately lead them to fall short in the division, although I think they are a lock for one of the wildcards. The Rams I have finishing above the Niners at this stage because I think their roster is more well rounded and they have some nice pieces. With another successful off-season I think they could become contenders. I won't completely write the 49ers off but it looks like they may be in for a tough season this year.
NFC Play-Off Seeding Prediction
1. Dallas Cowboys
2. Atlanta Falcons
3. Seattle Seahawks
4. Chicago Bears
5. Philadelphia Eagles
6. Arizona Cardinals


Las Vegas Raiders
35-24
Chicago Bears
Las Vegas wins the inaugural Super Bowl.
Super Bowl Verdict
At this stage, I can't bring myself away from picking the Raiders to represent the AFC in the Super Bowl. They look extremely dominant and until i'm shown otherwise they have to be the pre-season favourites to lift the Kirbardi Trophy. On the other side of the spectrum, I have the Bears upsetting the odds slightly, and Nathan Taylor proving that he is the undeniable #1 quarterback in the game. They may fall short ultimately, however it'll be a very successful season for the boys in Windy City.
Race for the number one pick
I think at this stage, I have to think the Saints are one of the favourites for the number one overall pick in the 2021 Draft. They struggled to score points offensively and being in a division like the NFC South is going to make life difficult. Others in the conversation currently are the Niners, and I guess the Bills and the Jets as none have won a game in pre-season, however I do expect a turn around of form for one or more of those teams...
YOUR predictions
As you all know, the prediction survey has been floated for the last few days and so i'd like to release the results to you below.
And so... our most likely outcome?!...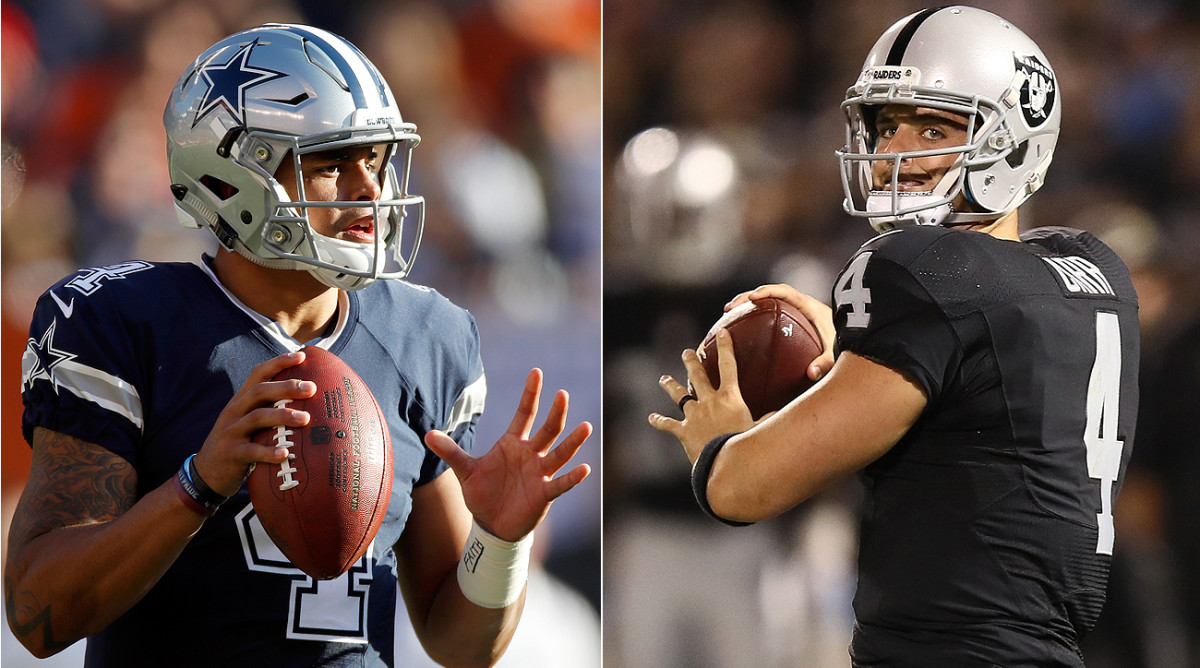 LAS VEGAS RAIDERS DEFEAT THE DALLAS COWBOYS
Thanks for reading all. At present we have only two teams remaining with AI coaches: the Cincinnati Bengals, and the Tennessee Titans. If you know anyone who would enjoy this league, tell them to sign up!
​
Last edited: